FAMILY OWNED AND OPERATED JANITORIAL COMPANY
SERVING THE FORT COLLINS AREA FOR OVER 20 YEARS
Northern Colorado - Post Construction Cleaning
Northern Colorado - Post Construction Cleaning
The Finishing Touches To Your Commercial Remodeling Project
Updating your commercial property can be an exciting, but messy, process. At Carole's Commercial Cleaning, we help you put the finishing touches on your latest construction project with top-quality commercial cleaning services.
Let's face it, construction companies aren't always careful to clean up after they've finished the job. It's simply not their expertise. That's where we come in. Our team will take care of any dirt, dust, and debris left over from your facility's latest addition or remodel to give your business that truly new look you've been waiting for. We'll make sure your property is spick and span, ready to wow your customers and employees with your beautiful new space.
Why Partner With Carole's Commercial Cleaning?
After your construction project is through, you want a reliable, local cleaning company that will put the finishing touches on that'll make your renovations truly sparkle. Here are just some of the things we bring to the table:
Trustworthiness that comes with 20 years of proven experience

Local and family-owned commercial cleaning business

Customized cleaning plans based on your needs and budget

Commitment to address issues promptly and professionally
Transparent & Reliable Pricing
The average cost of our post-construction and remodel final cleaning is $0.35/square foot. Construction and remodeling are messy jobs. After weeks or even months of work, dust can settle into places that dull the new feel of your facility, like on beams and carpets. Not to mention, any materials and new surfaces such as windows and cabinets may have stickers or residue that need to be washed off.
While you could personally take the time to clean up the post-construction debris on your own, you're much better off doing what you do best — running your business. When you leave the job to the commercial cleaning professionals at Carole's Commercial Cleaning, you can rest assured that we know where to look and how to ensure your facility is cleaned from top to bottom. This frees you up to fully enjoy your new office or remodel. We want you to be able to welcome customers in without feeling self-conscious about any missed spots.
We Do Commercial Cleaning Services Right
Our team has a full range of post-construction clean up equipment to get the job done right the first time. You may not have the proper filters or cleaning materials necessary, but we do. We take care to make sure there aren't any leftover materials like nails, glass, or wires that can be hazardous if handled improperly. We know how to dispose of these safely, so you don't have to.
Finally, our professional commercial cleaners can also remove germs that you or the builder may not be able to clean, using our disinfecting services. The options are endless when you work with Carole's Commercial Cleaning. Now serving Fort Collins, Loveland, Windsor, and areas around Northern Colorado.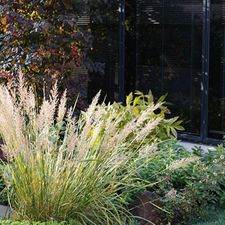 The quality of their work is always impeccable, and always completed in a very timely manner. The professionalism of their staff is great, and they always are very receptive to any additional requests that we may have. We receive compliments from our customers regularly at how nice our office looks."
— Klay Curry- DMV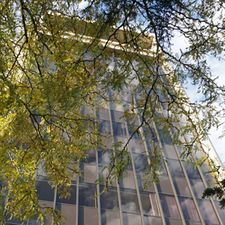 The First National Tower has used the professionals of Carole's Commercial Cleaning, Inc. since 2001. We rely on them for all of our cleaning needs. The length of our relationship is a testimony to the quality of their service.
— Linda Granberg- First National Tower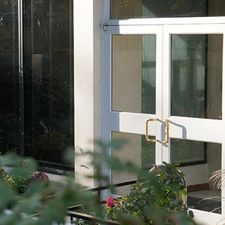 Carole Dougherty and her Director of Operations, Trula Berg, are professional and responsive to any situations or special needs that arise. They take a personal 'hands on' approach to our account and I'm confident any prospective accounts would receive that same personal service.
— Connie Goldstein- FW Media