FAMILY OWNED AND OPERATED JANITORIAL COMPANY
SERVING THE FORT COLLINS AREA FOR OVER 20 YEARS
Disinfecting Treatments For Commercial And Residential Properties
Since the onset of COVID-19, there's no doubt the business world has gone through a fundamental shift. Frequent cleaning and disinfecting are now required to ensure the safety of your patrons, your staff, and even yourself. With a one-time treatment by Carole's Commercial Cleaning, or recurring disinfecting services to stay on top of things, you'll be taking the proper steps in the right direction to combat the spread of this virus and any others that threaten the health of our community.
Alongside our janitorial services, Carole's Commercial Cleaning's thorough disinfecting treatments are designed to help reduce the spread of COVID-19, as well as flu and cold viruses . We serve all types of properties throughout Northern Colorado, including Fort Collins, Loveland, Windsor, and the surrounding area.
What Sets Carole's Commercial Cleaning Apart?
At Carole's Commercial Cleaning, our top priority is to give you peace of mind through a complete and thorough disinfecting service. Here are some reasons we've been Fort Collins' trusted commercial cleaning company for over 20 years:
Local small business that's family-owned and operated

Custom cleaning services tailored to your needs

Ability to handle the job, no matter how big or small

Punctual, professional, and trustworthy

Consistent positive reviews from satisfied customers
Same-Day Service Calls Are Available
At Carole's Commercial Cleaning, we are extremely flexible and are happy to schedule same-day disinfecting treatments whenever we have availability. However, we do ask that if you are going to schedule regular disinfecting treatments, that you do so well in advance. We can get booked quickly, and we are doing our best to honor our commitment to help as many businesses in our community as we can.
Using electrostatic sprayers to apply the proper disinfectant is the most efficient way to thoroughly treat your facility and keep your business safely open. We know that your valued customers and employees are important to you, so rest assured that our team takes every precaution necessary to best serve your business. We will work with you to properly disinfect your building so you can have peace of mind.
Custom Commercial Cleaning Plans
We understand that one size fits all treatments simply don't work. That's why we partner with you to ensure your cleaning needs are met, in a budget you can afford.
Disinfecting treatments range in price depending on the size of the facility and the amount of equipment and furnishings to be treated. Individual price quotes are also available for fleet and private vehicles, campers, and RVs. Discounts are available for First Responders, small businesses, and non-profit facilities.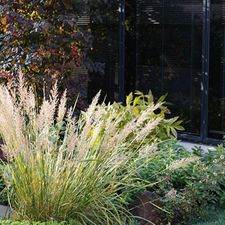 The quality of their work is always impeccable, and always completed in a very timely manner. The professionalism of their staff is great, and they always are very receptive to any additional requests that we may have. We receive compliments from our customers regularly at how nice our office looks."
— Klay Curry- DMV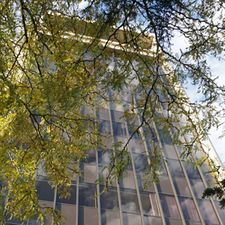 The First National Tower has used the professionals of Carole's Commercial Cleaning, Inc. since 2001. We rely on them for all of our cleaning needs. The length of our relationship is a testimony to the quality of their service.
— Linda Granberg- First National Tower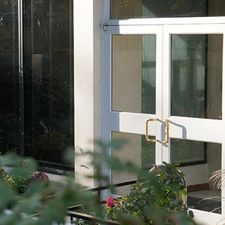 Carole Dougherty and her Director of Operations, Trula Berg, are professional and responsive to any situations or special needs that arise. They take a personal 'hands on' approach to our account and I'm confident any prospective accounts would receive that same personal service.
— Connie Goldstein- FW Media
Receive a complimentary cleaning quote today
The cleaning regiment for your building will be unique for your needs and challenges. Once we design a customized cleaning plan, we'll get to work! And work hard we do-each time we visit your building we'll meet and often exceed your expectations.
Don't Wait - Contact Us Now
Get your business back open right away with our commercial disinfecting services. We can get in and get your space disinfected with ease and save you the stress. Contact Carole's Commercial Cleaning for disinfecting treatments today.