FAMILY OWNED AND OPERATED JANITORIAL COMPANY: 970-316-5289
SERVING THE FORT COLLINS AREA FOR OVER 26 YEARS
Janitorial Services In Fort Collins
Routine Commercial Cleaning & Specialized Services
Regular cleaning for your office building, medical office, or secure facility is essential for maintaining business and keeping your guests and employees happy and healthy. Carole's Commercial Cleaning offers janitorial services to keep your facility clean and sanitary for everyone to use.
We guarantee thorough, detail-oriented cleaning services with each visit. We'll leave your property neat and clean every time, helping you make a great first impression on your customers. Trust our commercial cleaners to make your business look its best every day.
Why Choose Carole's Commercial Cleaning?
When it comes to your business, presenting a clean image is vital for keeping your customers and employees happy. Here's some of the reasons you should choose us to keep your commercial property spick and span:
Family-owned and operated local cleaning business

Over 25 years of trusted experience

Complete commitment to your satisfaction

Full range of commercial cleaning services

Positive, professional, and on time
Our Commercial Cleaning Team Is Here To Help
At Carole's Commercial Cleaning, we believe that every business is unique and thus has unique cleaning needs. We don't believe in cookie cutter plans. Instead, we work with your business to ensure everything is done to the highest quality standards and according to the budget you've set forth. Simply let us know what you need, and we'll do our best to create a custom cleaning service plan that works for you.
As a local cleaning company, we provide commercial janitorial services in Fort Collins, Loveland, Windsor, and other areas in Northern Colorado. With over 25 years of experience, our team has the knowledge and expertise to get the job done well, quickly, and at a reasonable rate.
Our commercial janitorial services include, but are not limited to:
Routine cleaning on a regular basis of your choosing

Breakroom and restroom cleaning

Trash removal

Sweeping, mopping, vacuuming of carpets

Sanitizing and disinfecting services
Our customer service, availability, and responsiveness make us the ideal commercial cleaning company to work with. We're here, we're available, we're local. Our team will do whatever you need to keep your commercial space running. For us, it's about developing that client relationship and doing whatever we can to meet your needs.
Contact Carole's Commercial Cleaning today to get your free commercial cleaning estimate. We look forward to working with you!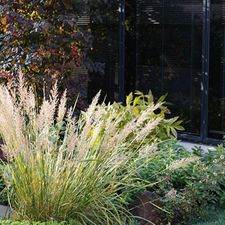 The quality of their work is always impeccable, and always completed in a very timely manner. The professionalism of their staff is great, and they always are very receptive to any additional requests that we may have. We receive compliments from our customers regularly at how nice our office looks."
— Klay Curry- DMV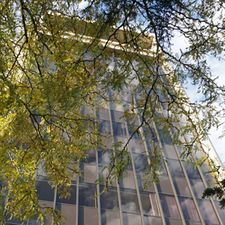 The First National Tower has used the professionals of Carole's Commercial Cleaning, Inc. since 2001. We rely on them for all of our cleaning needs. The length of our relationship is a testimony to the quality of their service.
— Linda Granberg- First National Tower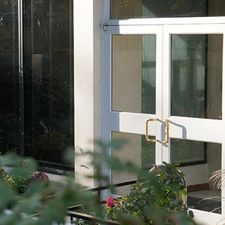 Carole's Commercial Cleaning is professional and responsive to any situations or special needs that arise. They take a personal 'hands on' approach to our account and I'm confident any prospective accounts would receive that same personal service.
— Connie Goldstein- FW Media
Receive a complimentary cleaning quote today
The cleaning regiment for your building will be unique for your needs and challenges. Once we design a customized cleaning plan, we'll get to work! And work hard we do-each time we visit your building we'll meet and often exceed your expectations.